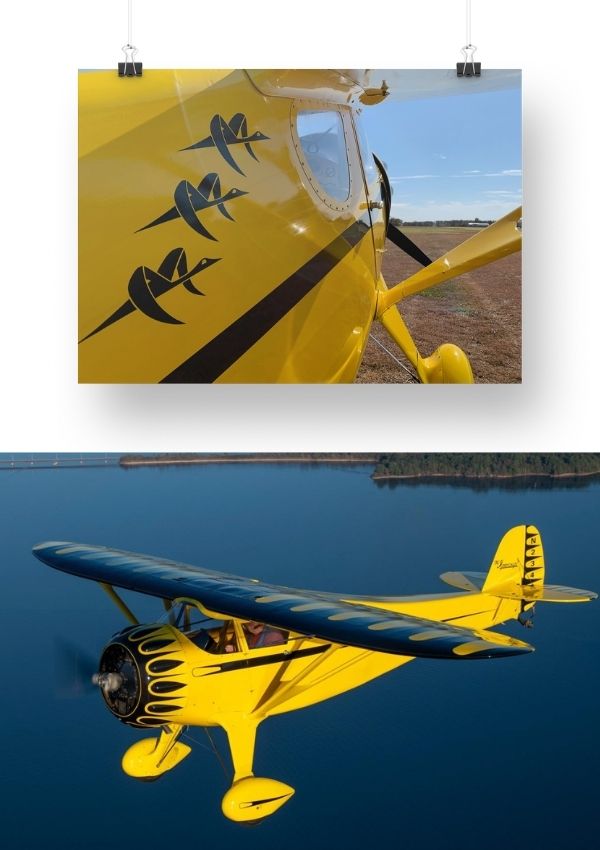 Welcome to the Clipwing Monocoupe 110 Special survivors page. This list was created to show pictures of surviving factory built 110 Clipwing Monocoupes along with additional Clipwings and to give a brief history of each aircraft. Seven factory build 110 Specials were built. Many were destroyed and resurrected to fly again. A few other Clipwings were built as conforming aircraft to the original 110 Special specifications. If you can provide pictures, information or corrections please email us.
Special thanks to the late Jack Cox (former Sport Aviation Magazine editor) and Dave Binkley (curator of the Monocoupe web site gobinkley.com) for their contributions with Monocoupe history, along with Jim Buxton, Connor Madison, Scott Germain, Kelly Mahon, Chet Wehe, Moose Peterson and others for the use of their photographs.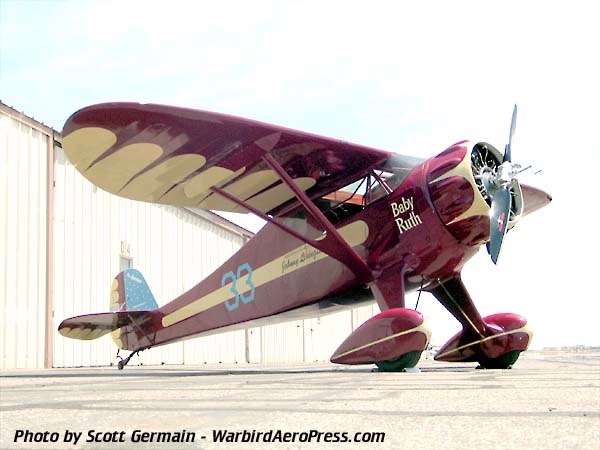 NC501W
No. 1, S/N 5W47, 110 Special, NC501W, registered to James Rollison in California. Built as a stock 110 Monocoupe. Raced by Johnny Livingson. Modified at the factory with larger engine and later with clipped wings. Next owner was Jack Wright who ran it back through the factory for the latest modifications in 1933. Raced in MacRobertson Race, England to Australia 1934 but did not finish. After the race was sold to Ruth Barron but sadly she perished in the crash of 501W in 1936. The airframe was resurrected in 1964 and flown by Jim Heim. The aircraft sold to Al Allin in 1971. The next owner would be Jim White and he started on the restoration in 1996. Rebuilt with maroon and cream paint scheme and flown in 2006. In 2020 project with James Rollison in California. Early 2021 project moved to Iowa with Kurt Romkey.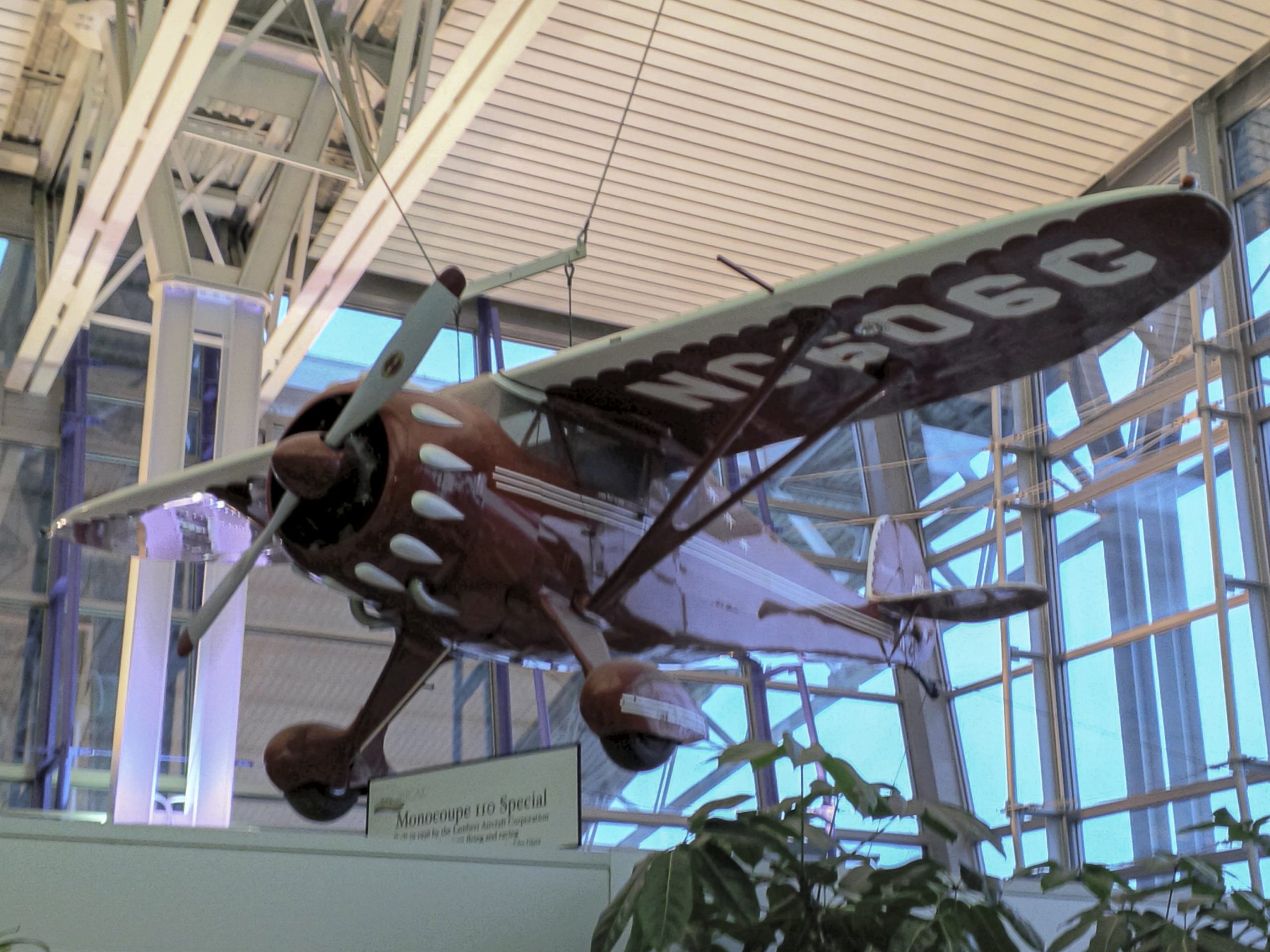 NC606G
No. 2, S/N 5W98, 110 Special, N606G. Built in 1931 as a stock 110 Monocoupe, NC10746. In 1936 sent back to the factory to become 110 Special, NC2064. Owned for a time by Pete Brooks. Named Spirit of Dynamite. Later owned by David Bailey and flown in airshows by Leonard Peterson with a new paint scheme. Peterson killed during low level flying in October 1940. After many years the paperwork sold by David Bailey to John Galtz. Resurrected into the 110 Special N606G. Recently photographed hanging in the terminal building at the St. Louis airport.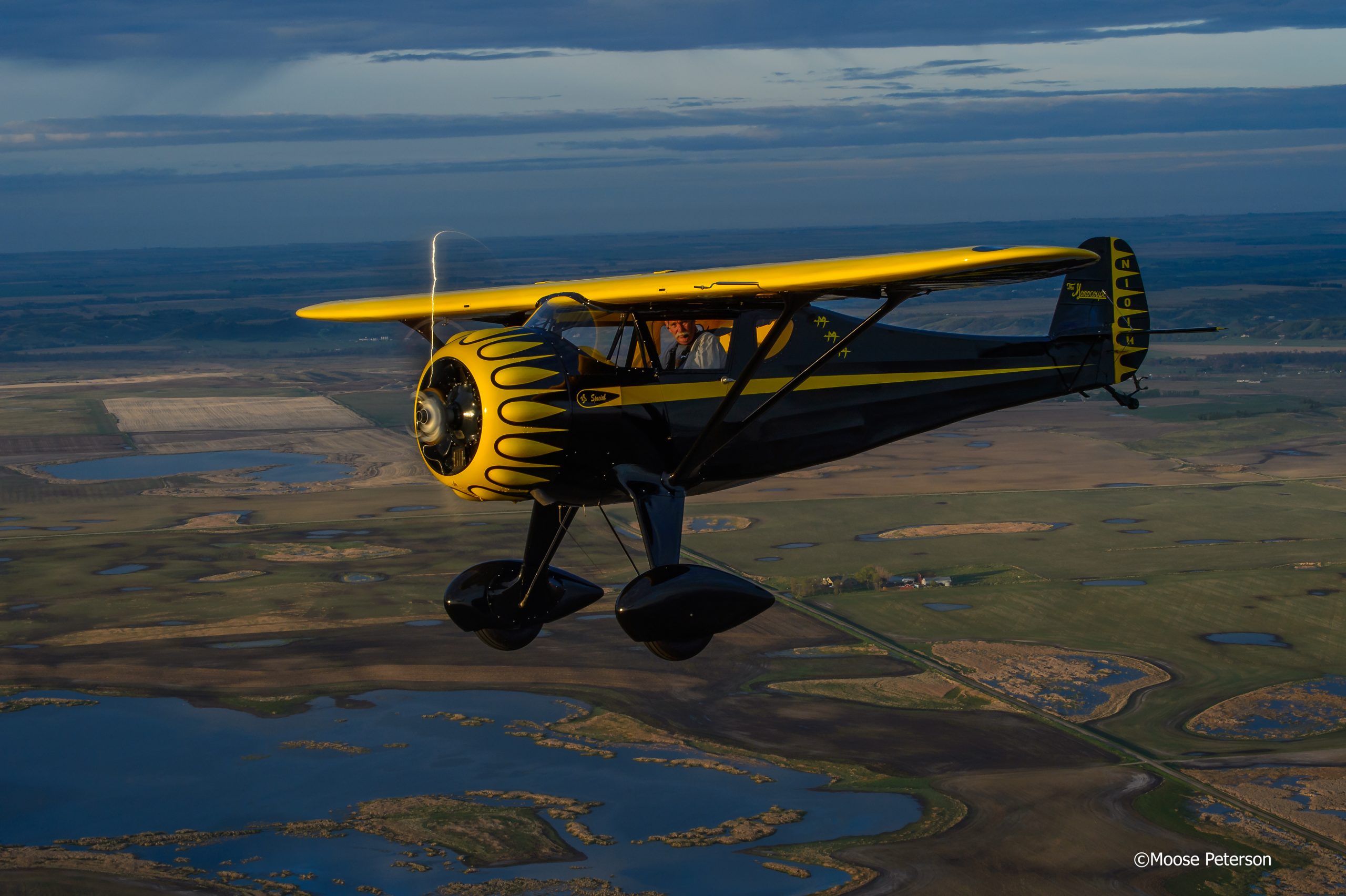 NC101H
No. 3, S/N 6W60, 110 Special, NC101H, Built in 1938 as NC511 and remained with the Monocoupe company being flown by President Clare Bunch. Raced by Edna Gardner Whyte in K.K. Culver race at the Miami Air Maneuvers.  Second owner was Joseph R. Horton of Florida and exported to Cuba and flown by Cuban Jose Acebo. When returned to United States in 1955 it was registered NC101H with Rusty Heard. Flown until Heard killed in 1966 crash. Paperwork changed hands and owned by Dick Austin for a few years. Sold to Red Nichols and then to John McCulloch in 1986. Flown by McCulloch in 1992 after restoration work completed by Jim Kimball Enterprises. 2002 sold to Warren Pietsch. Restored to current black and yellow paint scheme and flying again in 2011. Currently flyable with Warren Pietsch in North Dakota.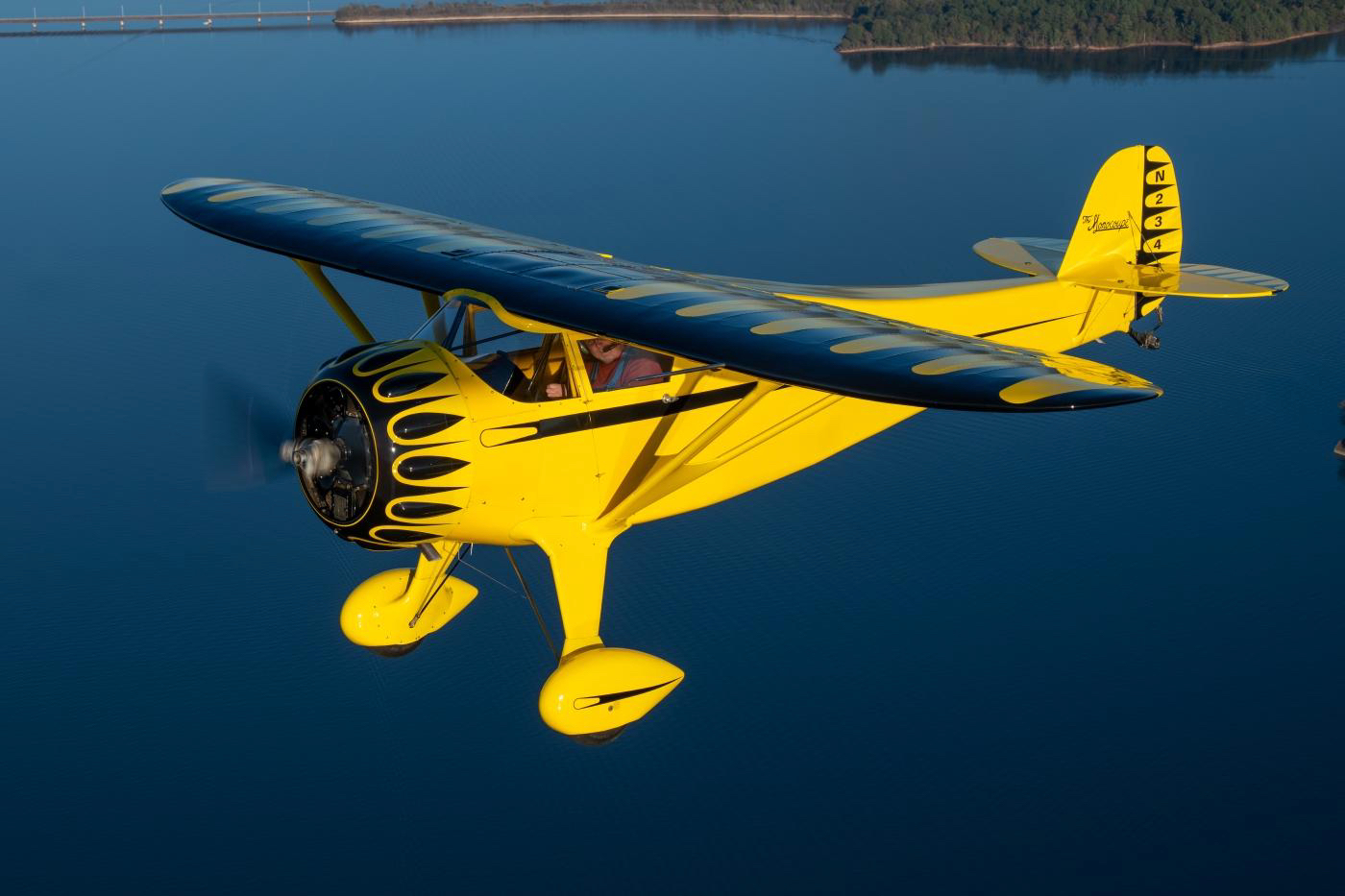 N2347
No. 4, S/N 5W641, 110 Special, N2347, Began life in 1932 as a stock Model 90, NC12347 serial number 641. Bought by Parks Air Collage but returned to the factory damaged after an accident in 1934. Robert Davis flew it as stock after repair in 1936. Sent back to factory in 1937 by Davis to be modified into 110 Special clipwing. Raced by Davis at the 1937 All American Air Maneuvers in Miami. Won Sportsman Pilot Race at 178mph. Next owned and raced by Ken Olson who returned to Miami to race in 1940. Sold in 1943 to Ron Kendall. Rebuilt in the 1950s with a 90A fuselage and 185 Warner. Purchased by Dallas Warren in 1960. Flown in black with white scalloped trim. Warren killed in crash of N2347 1964. Dick Austin bought FAA paperwork from Warren estate. Upon Dick Austin's death in 1977 the project was sold to Bill Symmes who slowly collected pieces to complete the airplane to flight. Symmes teamed up with Harman Dickerson for the wing, Jim Younkin for the fuselage upgrades and metal work along with Jim and Kevin Kimball to do the finish work. Returned to airworthy 1994 and flown by Symmes. Sold to L&S Air partnership in North Dakota 2008. Added to Walt Bowe collection in California 2016. Sold to Swiss collector but never left the U.S. Early 2021 sold to Kelly Mahon and based in Mount Pleasant, Texas.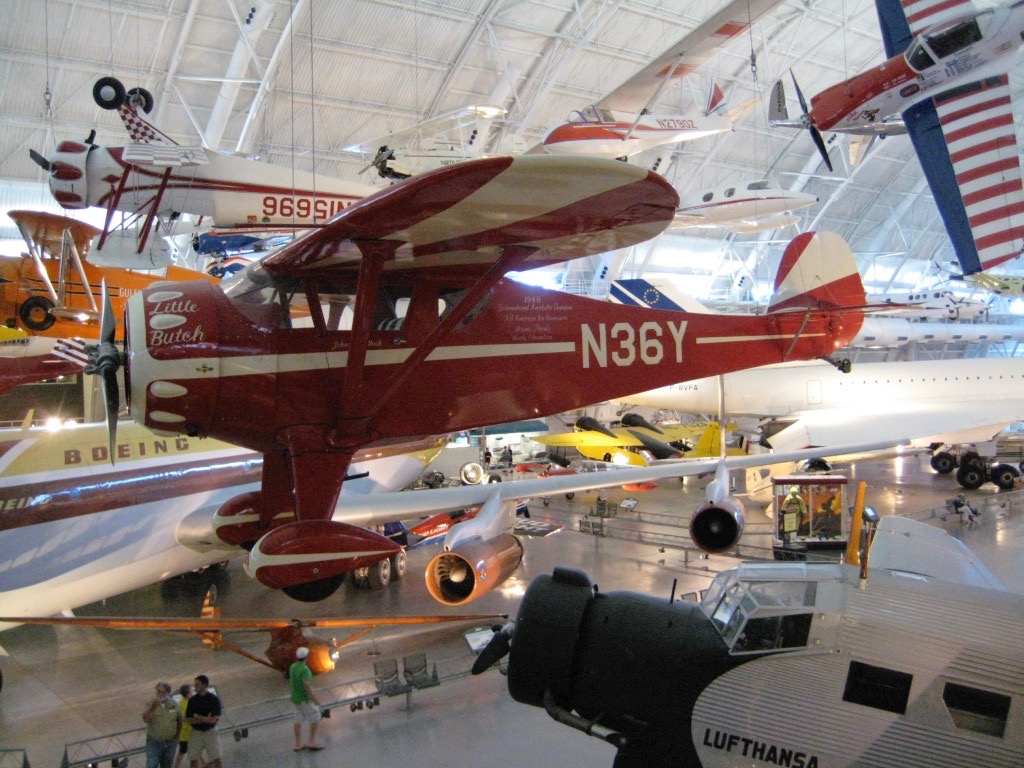 N36Y
No. 5, 7W96, 110 Special, N36Y, built in 1941 for Billy Coddington with blue and ivory trim paint. Then sold to Guy Gully who then sold it to J.D. Reed, who then sold it to Woody Edmondson in 1944. He originally purchased N36Y to be fast transportation to commute to work for Civil Pilot Training programs he managed. He would spruce up the airplane with a red and white paint scheme and join the racing circuit in 1946 and 1947. Then flown in aerobatic competitions in 1947 and 1948.  Named "Little Butch" it won 1948 International Aerobatic Championship held in Miami. Edmondson sold N36Y to Johnny Foyle in 1960 only to have a landing accident. In 1965 purchased by John McCulloch and made flyable in 1966. Torn down for restoration in 1972 and flyable again in 1974. After many years of flying donated to National Air and Space Museum. On display hanging in the museum's Udvar-Hazy Center at Washington Dulles airport.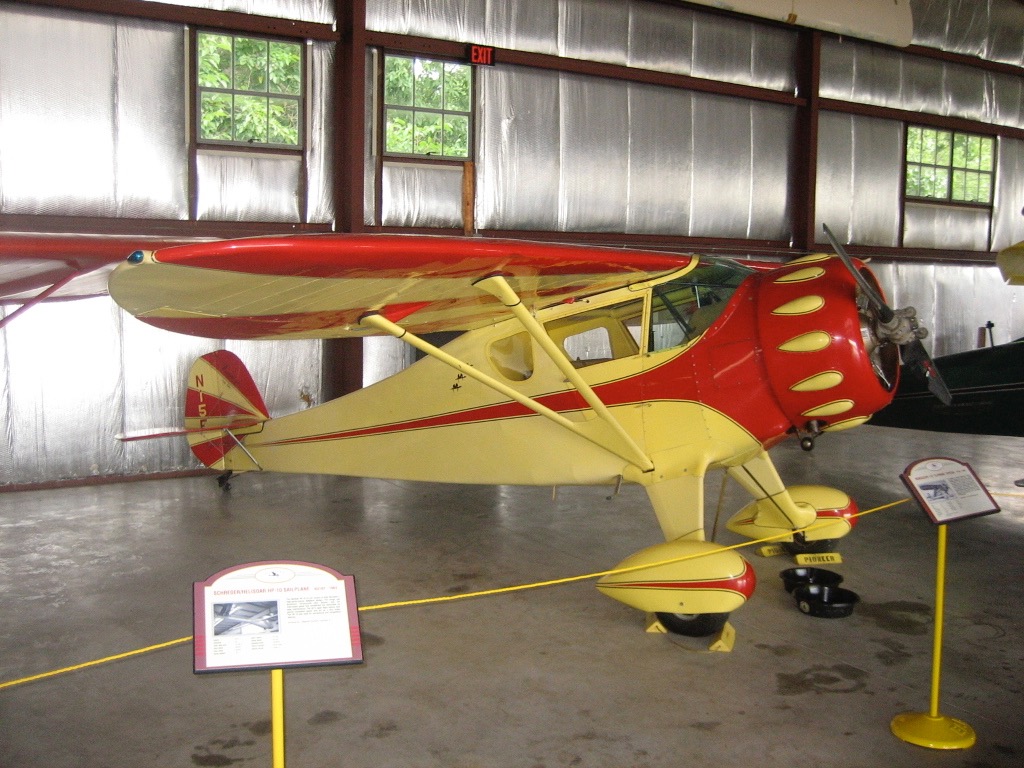 N15E
No. 6, 7W97, 110 Special, N15E. Built in 1949. Registered in Experimental Exhibition Category. Owned by Donald Taylor in 1964. After an accident purchased by Dick Austin who rebuilt and flew it in 1971. Purchased by Leon Levitz in 1972. Painted in yellow and red scheme. Donated to EAA Museum where it is displayed at Pioneer Airport.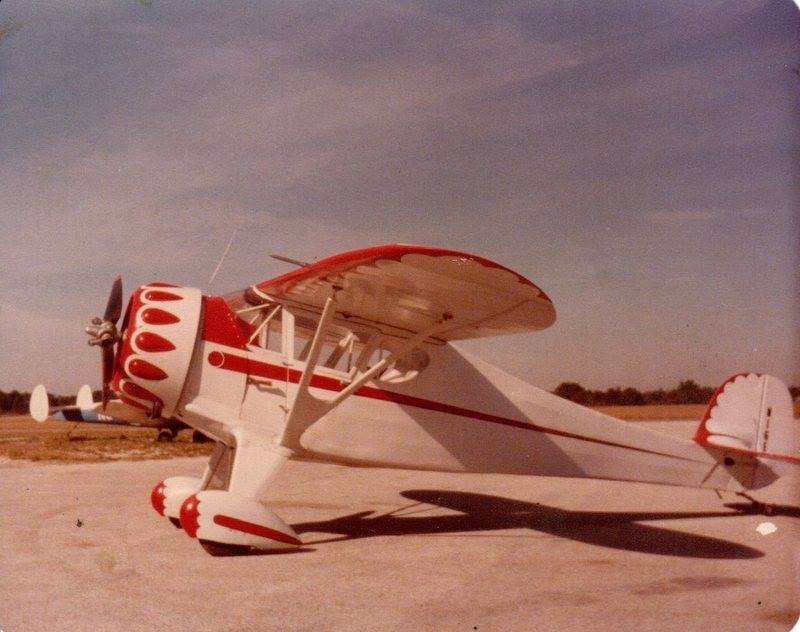 N16E
No. 7, 7W98, 110 Special, N16E, built in 1952 for Carl Paston. Owned next by William Hutchins and restored in 1979. Flown with a white and red paint scheme. Currently owned by William Hutchins, Jr. and stored in Florida.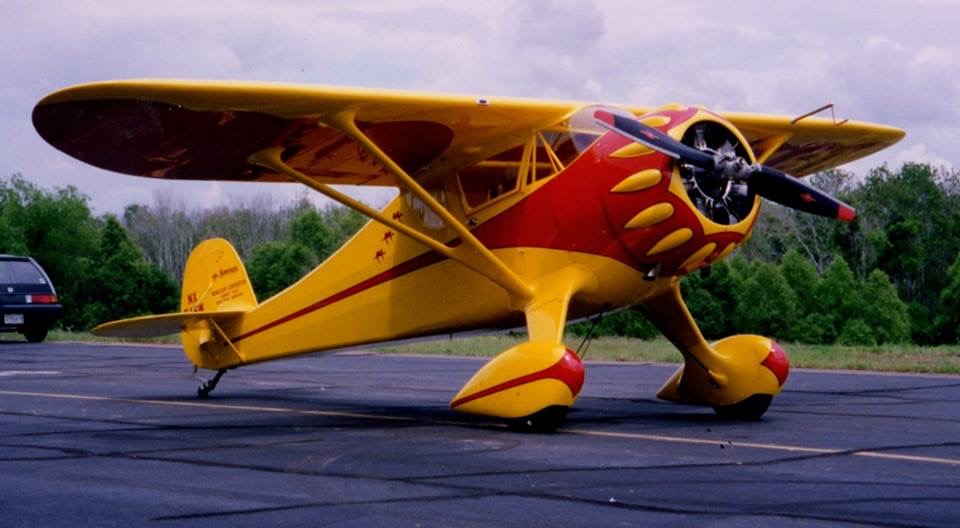 N546W
S/N 5W95, 110 Special , N546W, Rolled out of the factory in 1930 as a stock 110. Converted to 110 Special in late 1980s by Red Lerille. Flown in early 1990s with black and yellow paint scheme. Refurbished later to a red and yellow scheme. Based in Louisiana.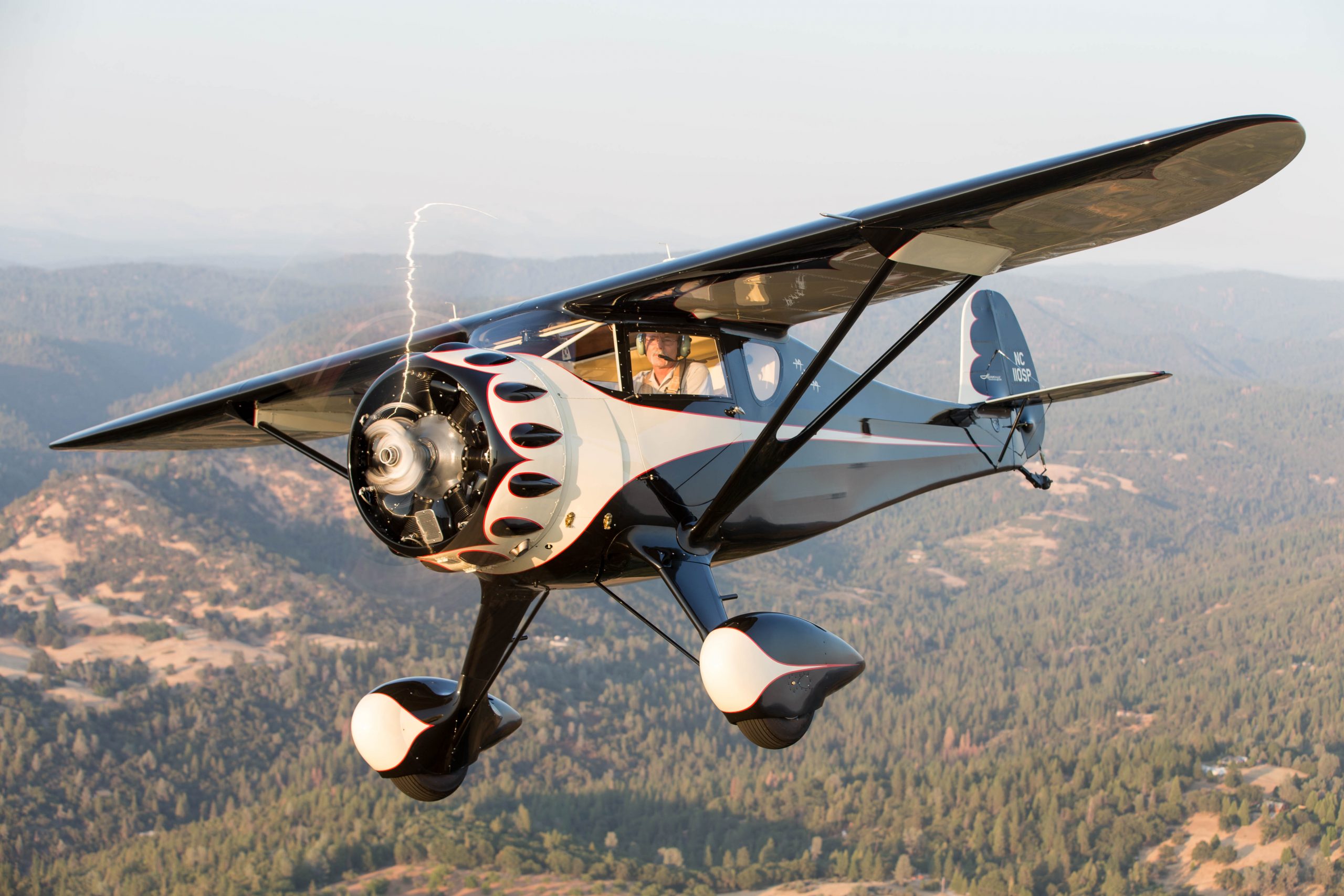 NC110SP
S/N 6W13, 110 Special, NC110SP, Built in 1931 as a stock 110. Converted to 110 Special by Morton Lester. Restored with yellow and blue paint. Owned by Cary Carson in the early 2000s. Carson perished in crash of 110SP in Fall of 2007. Resurrected by Rick Atkins of Ragtime Aero. Finished with black and cream paint scheme. Now owned and flown by Mark Holliday in Minnesota. (photo by Chey Wehe)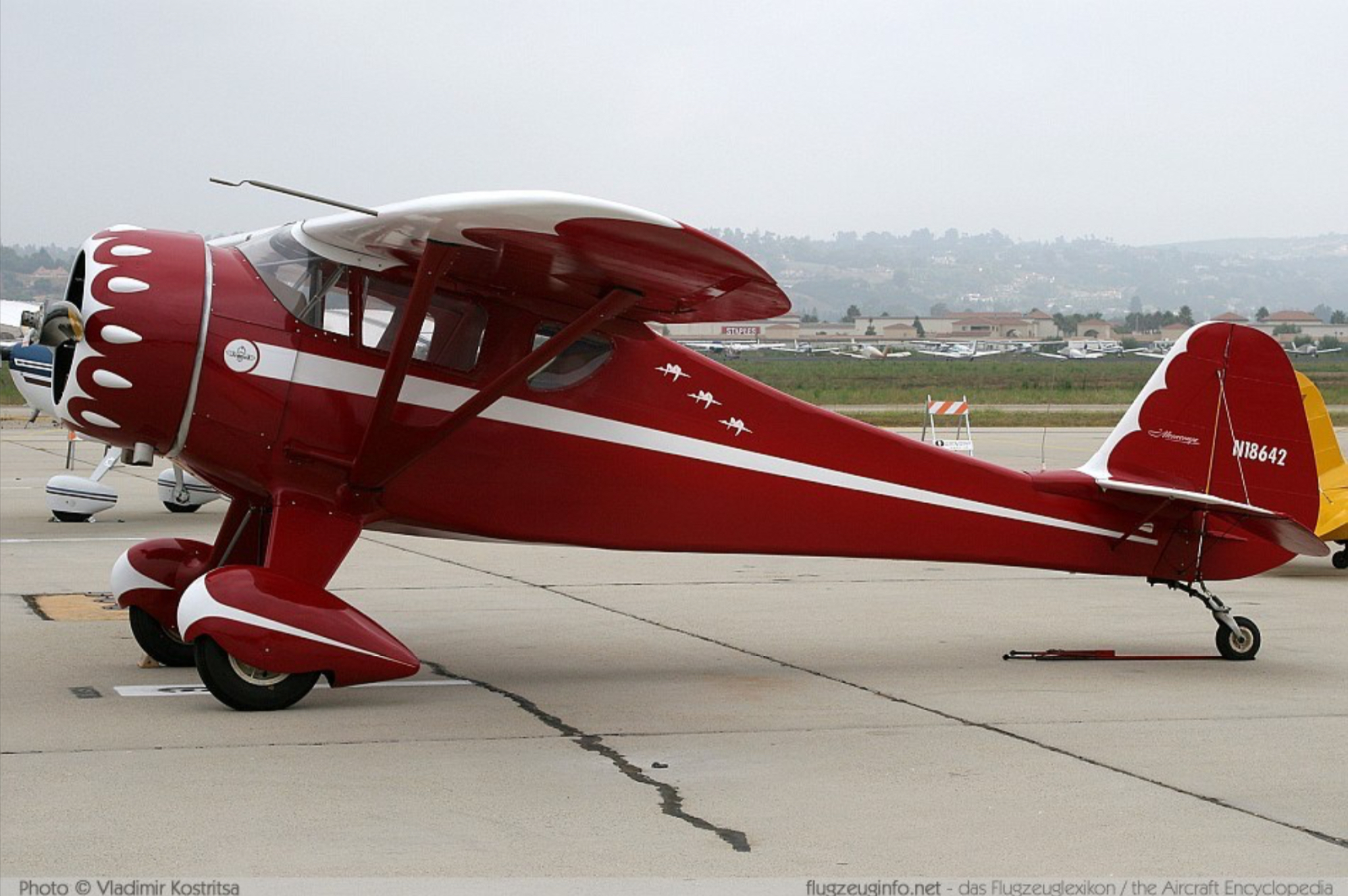 NC18642
S/N 6W53, 110 Special, NC18642, Built in 1933 as a stock 110 and delivered to the United States Department of Commerce. Registered as NS42 from factory. Eventually reregister as NC18642. Damaged in an accident in about 1970. Restored by Don Schmidt to 110 Special with conforming modifications except for the stock 110 vertical and rudder. Sporting a red and white paint scheme. Donated to and currently on display at Historic Aircraft Restoration Museum in Missouri.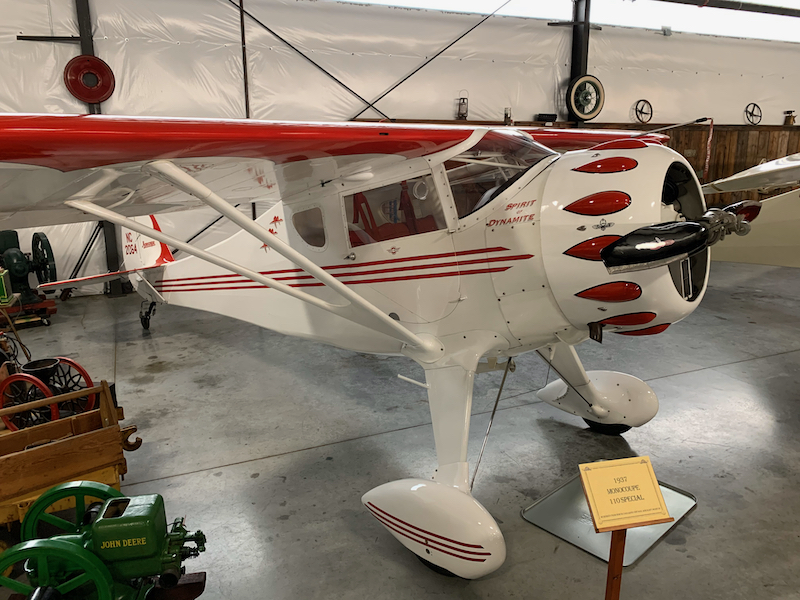 N2064
S/N A748, 110 Special, Originally built as 90A, NC16420. Built to recreate N2064, Spirit of Dynamite, by Fred Ludtke in the late 1980s using a 90A serial number and fuselage. Powered by a 165 Warner. On display at Western Antique Airplane and Automobile Museum in Hood River, Oregon as of Spring 2020.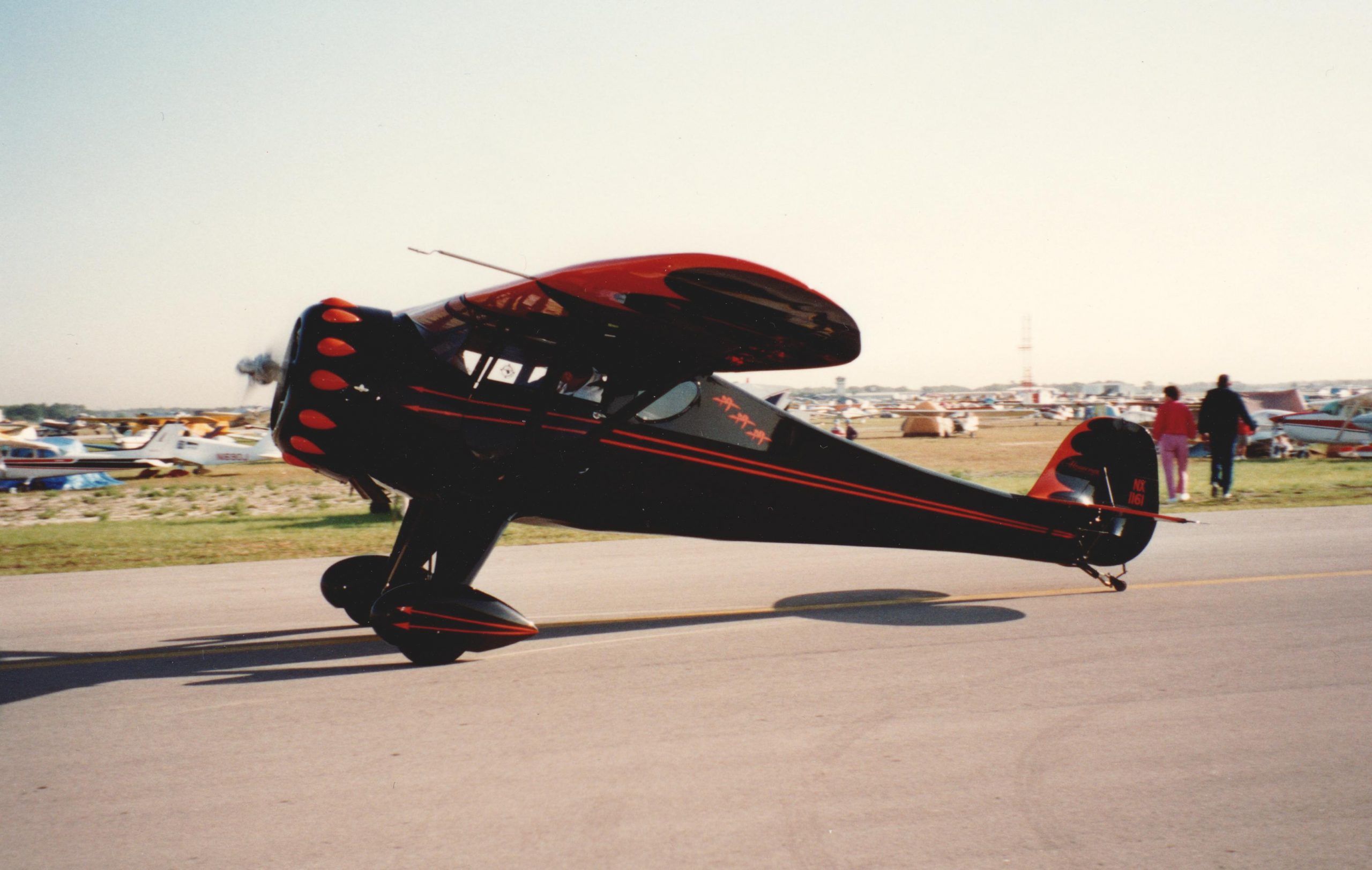 NX1161
S/N A862, 110 Special, NX1161. Built by Bud Dake between 1976 and 1981 using a 90A serial number and fuselage. Powered by a 185 Warner. Flown in black and orange trimmed paint scheme. Damaged in hangar by run away Ercoupe in 1982. Rebuilt with new wing. Flown for many years but sadly Dake perished in 2004 crash of NX1161.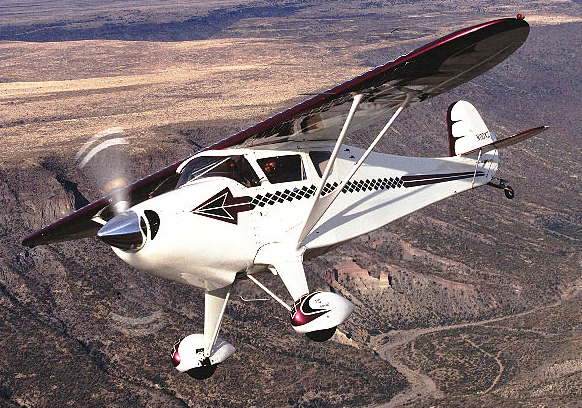 N110XZ
S/N7001, 110 Special, N110XZ. Built by AVIAT Aircraft with a 200 hp Lycoming IO-360. Intended to enter limited production but only one built in 1999. Based in Couer d'Alene, Idaho about 2019. As of 2021 based in Van Nuys, California with Elden Iler. (photo from Bud Davisson airbum.com)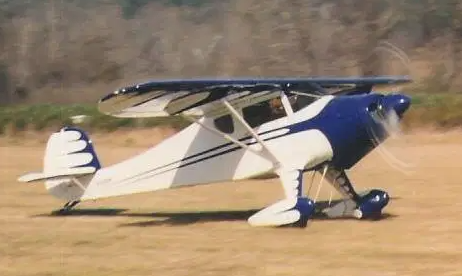 N18RM
S/N353, Healey Special, N18RM (formerly N10RN and N4804E), Built up from parts of a Monocoupe 90A (NC38907) into a homebuilt Clipwing in 1964. Originally built by Larry Healy in Iowa with a Lycoming O-235. Next owned by Red Nichols in North Carolina. Nichols installed a O-320 but later changed it to an O-360. In 1972 bought by Richard Montague. Stored for a period of time. Rebuilt and flown again in 1993. Based in North Carolina with Mary Montague.
Now you can obtain America's finest 2-place cabin plane – the unequaled controllability, fine flight characteristics, extreme sturdiness and sleek beauty which are the joy and pride of every Monocoupe owner.
– Monocoupe Advertisement