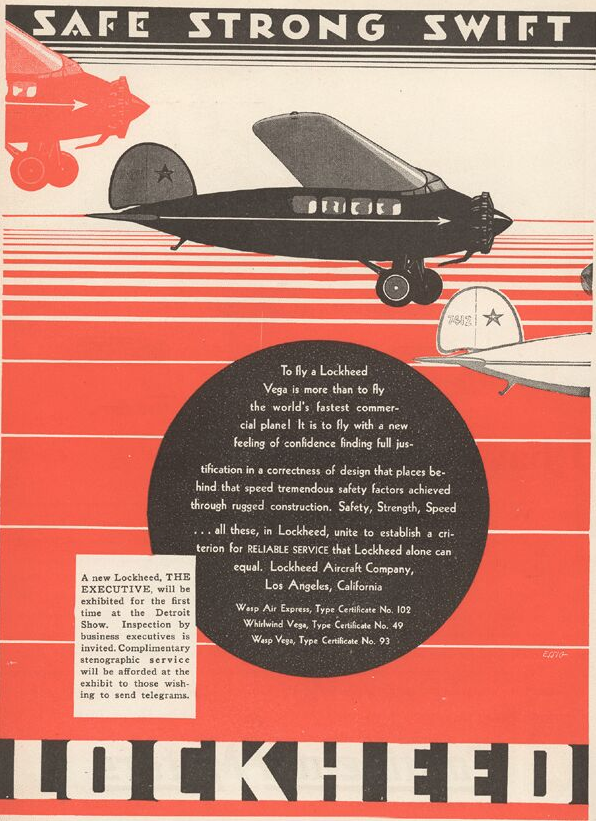 Welcome to the Lockheed Vega survivors page. This list was created to show pictures of surviving Vega's and to give a brief history of each aircraft. A total of 129 Lockheed Vega's were built. 119 were of all wood construction. 10 were built with wood wings and metal fuselage. Our research has tracked 6 survivors. If you can provide pictures, information or corrections please email us.
Special thanks to the Richard Sanders Allen, author of the book Revolution In The Sky and his contributions to Lockheed history, along with Jim Buxton, Connor Madison, Ben Presten, The Henry Ford Museum and others for the use of their photographs.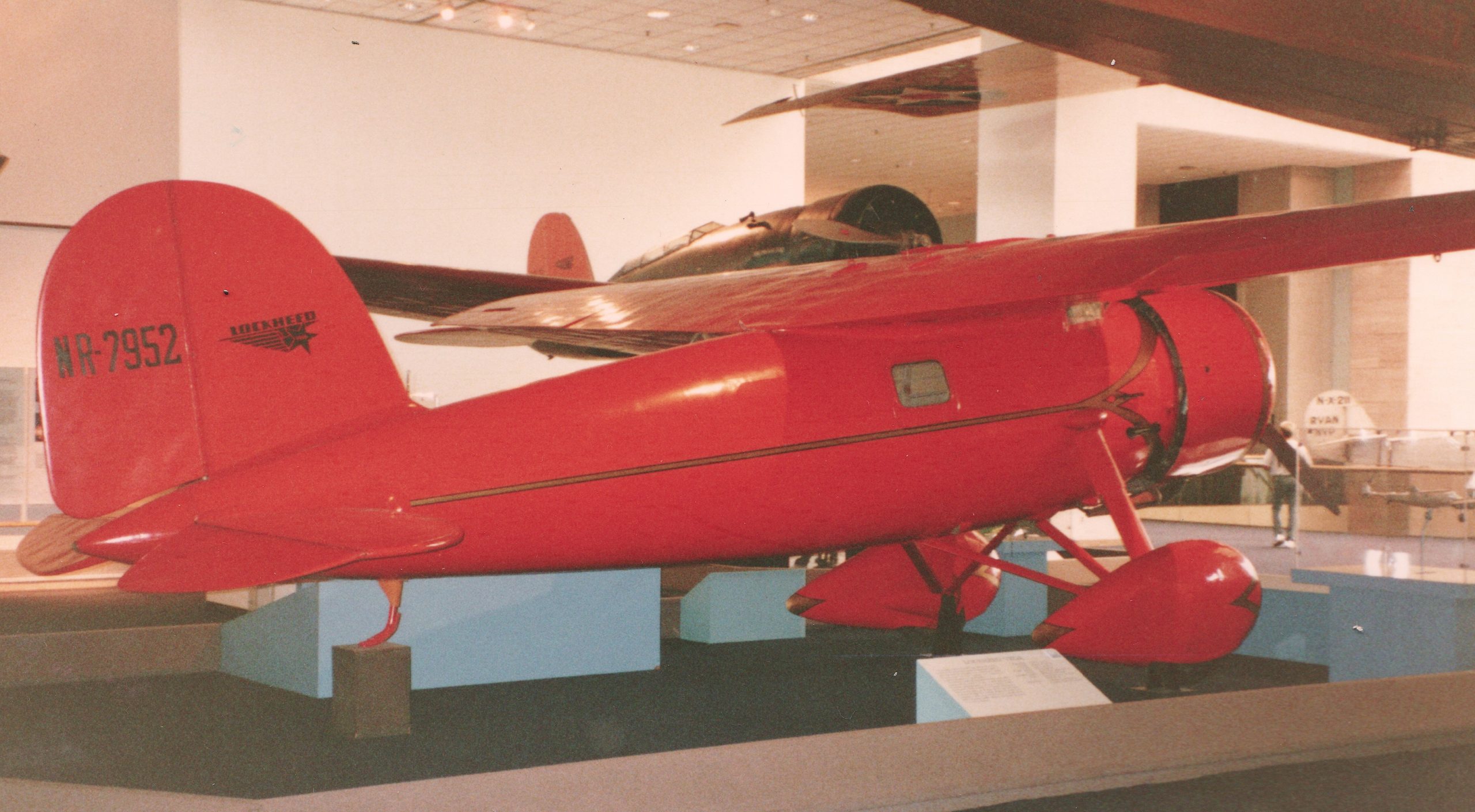 NR7952
S/N 22, NR7952, Vega Model 5, Used by Lockheed in Eastern United States as demonstrator 1928-1929. Sold to Amelia Earhart 1930. Damaged and fuselage replaced with one from S/N 68 and made a Vega 5B, painted red with gold trim. Used for first woman's solo transatlantic solo flight, May 1932. First women's solo transcontinental nonstop flight, Los Angeles to Newark in August 1932. Sold to Franklin Institute 1933. On display National Air and Space Museum, Smithsonian Institution, Washington, D.C.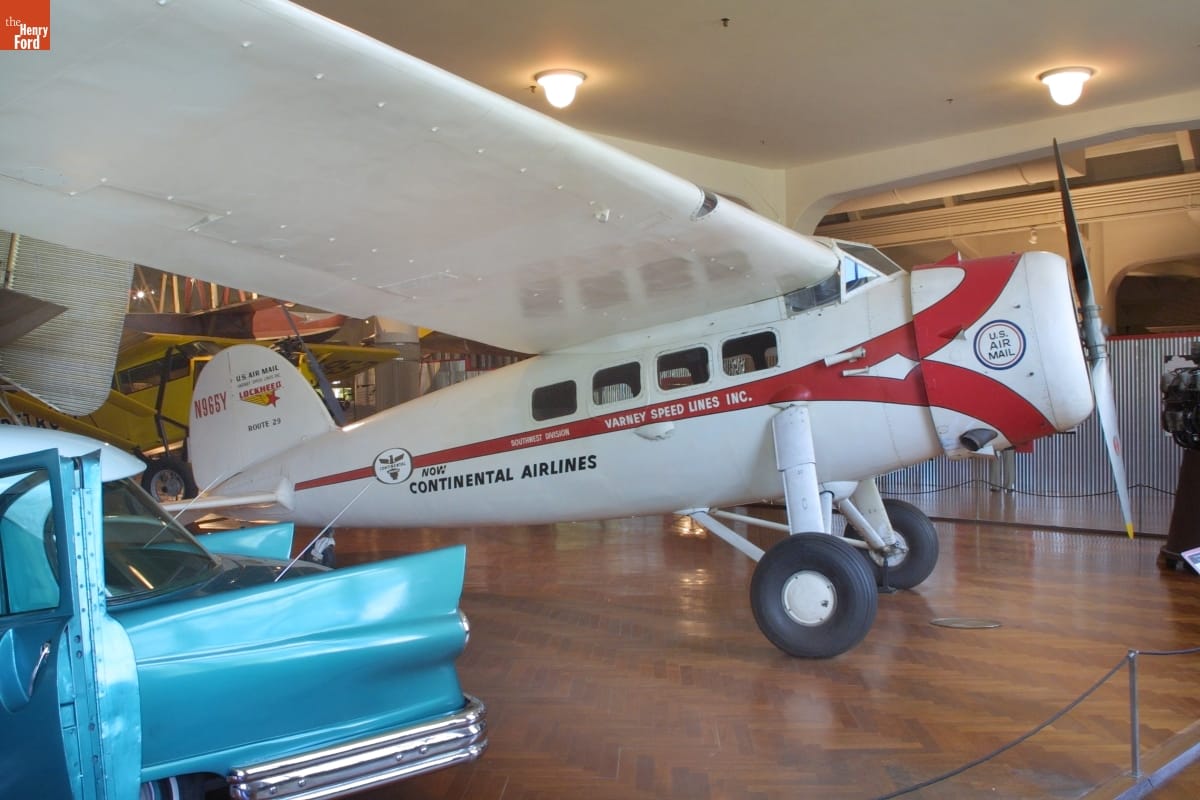 N965Y
S/N 40, N965Y (NC199E, NR199E), Sold to Montana Development and Air Transport 1930. Named The Viking, fitted with floats and taken on air survey to Labrador and Greenland by Donald MacMillan and pilot Charles Rocheville 1931. Sold to Paul Grade 1932. Then to Mace Naylor 1933. Next owner George Westinghouse in 1935, painted gray/blue and named Elizabeth Lind. Sold to Lana Kurtzer in 1955. Next owner famous movie pilot Paul Mantz in 1956. Repainted in 1962 and registered as former Earhart N965Y, painted red/gold. Leased to Continental Airplanes in 1964 and painted white/red in Varney Air Transport livery. To Henry Ford Museum in 1966. On display in Michigan museum.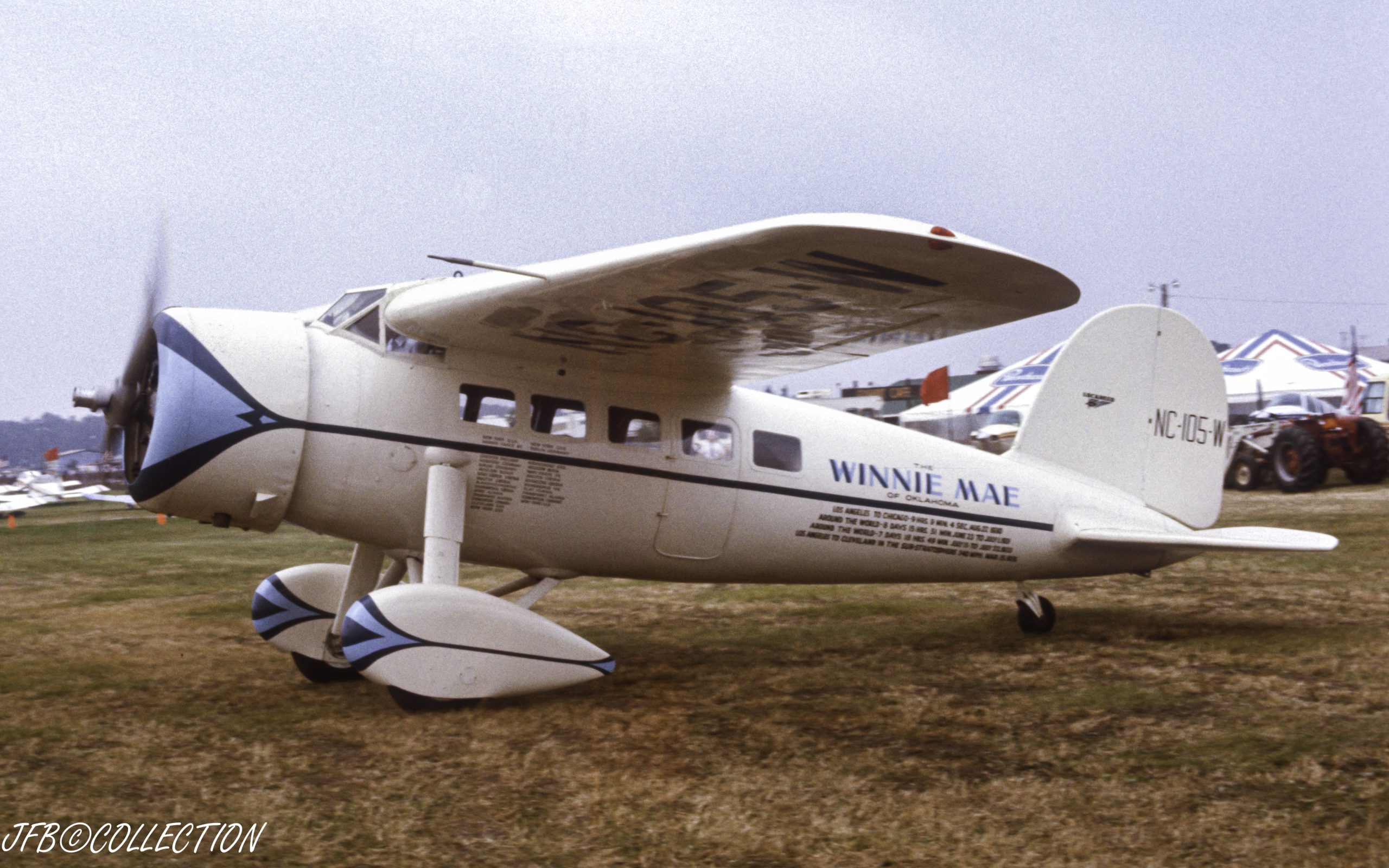 NC105W
S/N 72, NC105W (NC898E, XA-DOK, XB-MAA, N174D, N105D), Sold to Erle Halliburton, Independent Oil and Gas in 1929. First Executive model with table, typewriter, toilet installed. Acquired by Phillips Petroleum in 1931. Sold to three other owners in 1931, Parks Air Collage, Robert McGlynn and Maurice Foley. Rebuilt as Vega 5C for John Wyeth of Wyeth Hardware in 1932. Flown by Iowa Aerial Surveys in 1939. Next owner Register and Tribune Employees Credit Union in 1940. Then aircraft dealer Charles Babb in 1942. Then two owners in Mexico 1944 to 1955. Next owner was Hycon Manufacturing in 1955. Then Elwell Nold in 1957. A unique season of restricted operation and antiradar testing with General Electric Company in 1957. Restored by David Jameson in 1963 to the white/blue Winnie Mae livery. On display EAA Museum, Oshkosh, Wisconsin for many years. Purchased by Kermit Weeks. Restoration in progress in 2020.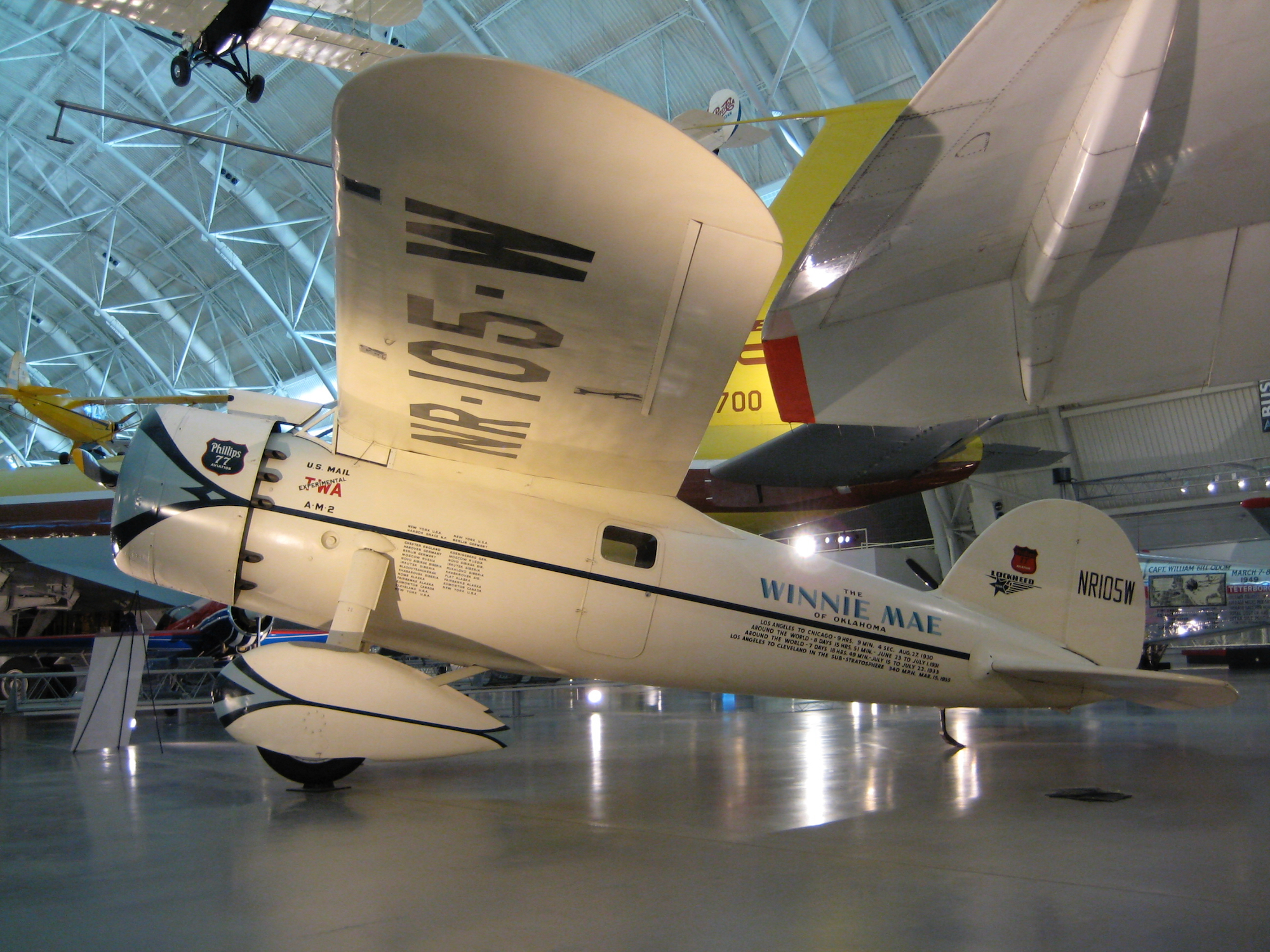 NR105W
S/N 122, NR105W, Sold to F.C. Hall and painted white/blue with the name Winnie Mae in 1930. Flown by Hall's pilot Wiley Post. Won Los Angeles to Chicago race in 1930. Record flight around the world in 1931 with Harold Gatty. Flown around the world solo by Post in 1933. Badly damaged in late 1933. Rebuilt by Braniff and used by Post for high altitude flight experiments in 1934-1935. Purchased by Smithsonian in 1935. On display National Air and Space Museum, Smithsonian Institution, Washington D.C.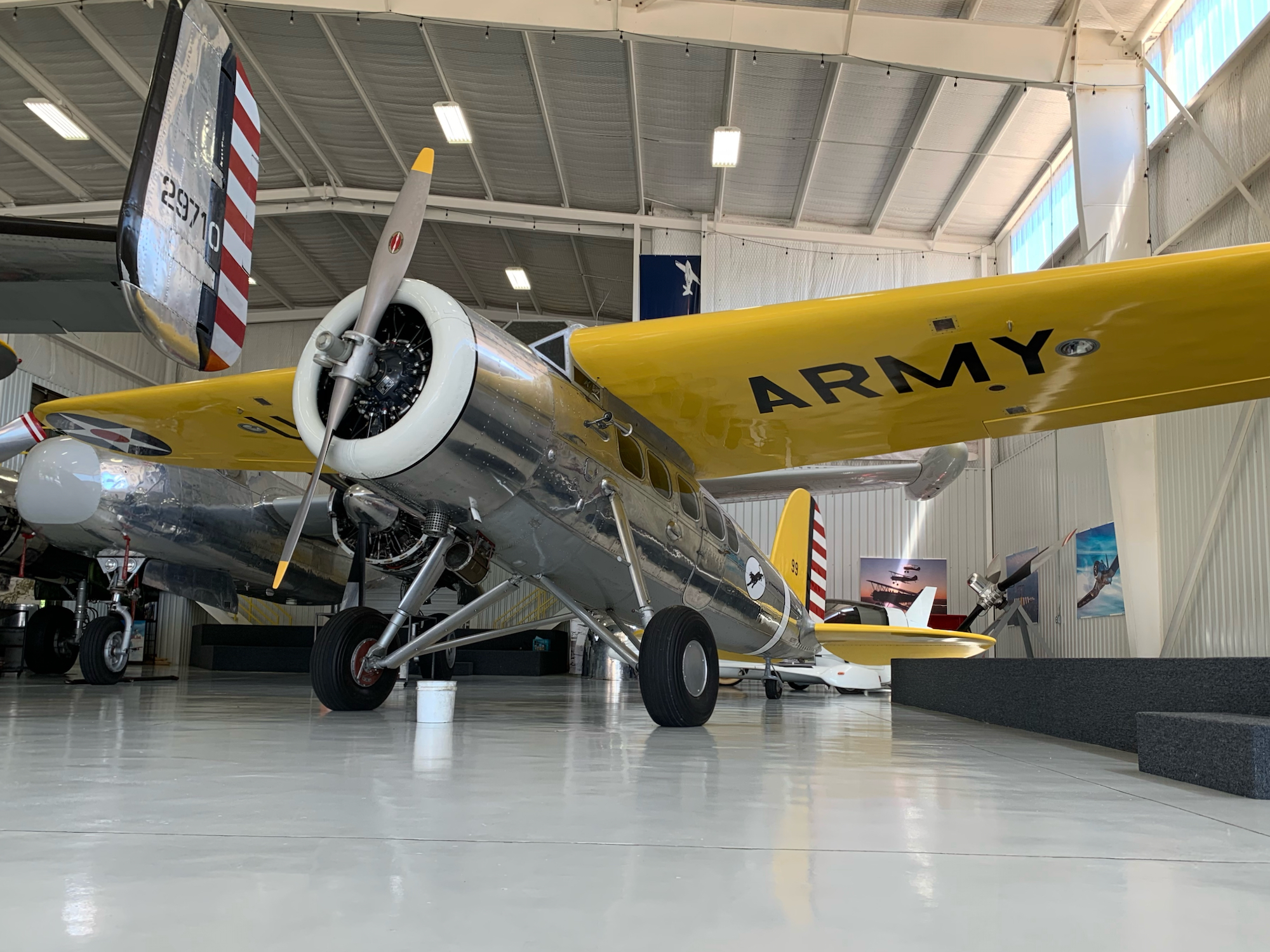 NC12288
S/N 161, NC12288, Built with metal Vega fuselage. Sold to John Morrell and Company in 1933. Painted green/red and named Morrell's Pride II. Purchased by Braniff Airways converted to airline configuration in 1934. Next owner was Lloyd Earl in 1939. Then C.F. Little in 1943. Used for personal transport in construction of Whitehorse Division, Alaska Military Highway. Acquired by Northern Air Service in Alaska in 1944. Then Northern Consolidated Airlines in 1948. Several more owners in Alaska. Jack Lowe and Robert Taylor (founder Antique Airplane Association) purchased project and rebuilt to flying 1969. Sold to Tom Thomas in 1983. In need of another restoration and repair after a ground loop, purchased by John Magoffin. Returned to flight 2014. Sold to Mid America Flight Museum Winter 2020. Now on flying display Mount Pleasant, Texas.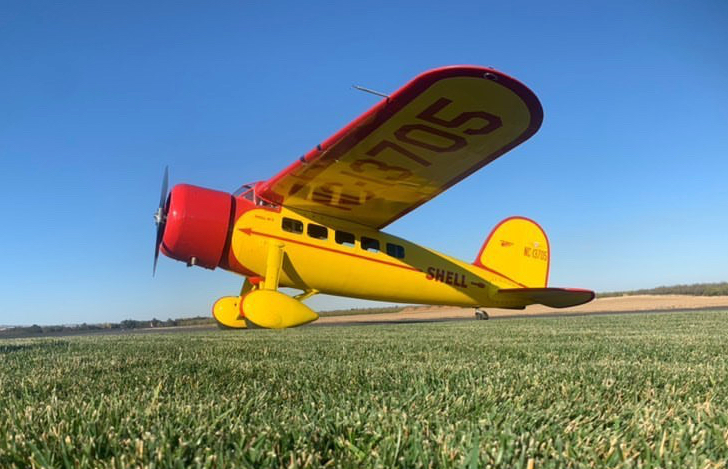 NC13705
S/N 203, NC13705, Sold to Shell Aviation (Shell Oil) in 1933. Painted yellow/red as Shell No. 7. Flown by Jimmy Doolittle during its time with Shell. Purchased in 1938 by aircraft dealer Charles Babb. then sold to Dwight Mercer in 1945. Disassembled and stored outside. Next owner was G.E. Moxon in 1963.  Purchased as restoration project in 1988 by John Desmond. Completed and displayed at Doolittle Center in California. Acquired by vintage aircraft collector Walt Bowe in 2019. Flying in California.
To fly a Lockheed Vega is more that to fly the world's fastest commercial plane! It is to fly with a new feeling of confidence finding full justification in a correctness of design that places behind that speed tremendous safety factors achieved through rugged construction.